Our Reviews
Read what our customers are saying about our company and our service. If you need an experienced electrician that serves the Albuquerque area, then turn to Five Star Electric today!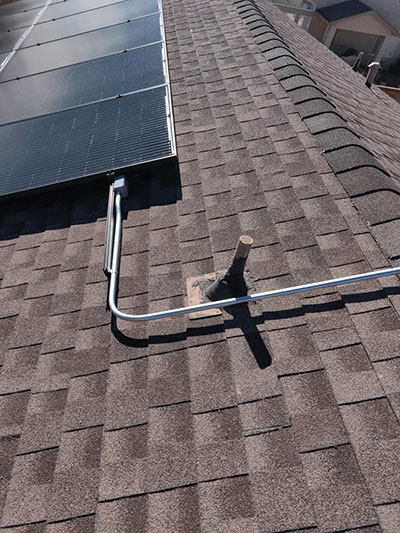 Average Review Rating
Average Rating: 5
Total Reviews: 188
List Of Reviews
By:
Liz B.
on
Five Star Electric
Antonio and the Five Star Electric came through for us in a pinch. We located Antonio through Home Advisors. Antonio made it out to our coffee store the same day, completing the project by the next day. Professional, knowledgeable, and customer service focused. Antonio continues to assist us with our electrical needs! I recommend contacting Five Star Electric for any electrical needs.
By:
Ed Christians
on
Five Star Electric
Antonio was a consummate professional. He answered his phone and called back promptly. He came out the next day and gave us a quote, and then scheduled our work at his first opportunity. He was on time and worked quickly and professionally. Antonio was installing a new sub-panel and adding a new outlet for a clothes dryer. This required cutting into drywall in several places. Antonio cleaned up the mess, patched the drywall, and gave us an aesthetic, professional, and quick result. We have already asked Antonio if he can do some additional work retrofitting some wiring in our home. I recommend him highly!
By:
John King
on
Five Star Electric
Antonio is very reliable and a great electrician. He has worked on several issues at our house over the years and he has always been fantastic to work with.
By:
aaron bell
on
Five Star Electric
5 Star Electric ( local private owned and operated business) conducted an huge job at my private residence ( Outside T.V and Audio System). 5 Star Electric showed up on time, conducted themselves professionally and went Above & Beyond the Spectrum of the job to make sure I was Happy and all equipment worked, then took extra time to insure, I had complete understanding of all operating functions with my new equipment. I highly recommend 5 Star Electric for any residential or commercial electrical needs. !!!!
By:
Kimberly Baldwin
on
Five Star Electric
Excellent, clean, and fast service. Great communication with us. Thank you Antonio and crews.